On Easter Sunday, my sister Wilma Caron pulled a rabbit out of her hat and turned about $1,000 cash into $8,000 worth of food — by donating the proceeds of her annual community Easter egg hunt to the Ontario Association of Food Banks.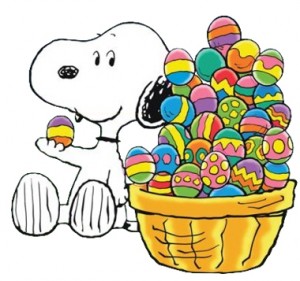 Like the rest of us, Caron, who co-ordinates the hunt on a campground she runs with her husband Virgil Wilson on the Chippewa-of-the-Thames First Nation outside London, laments (but begrudgingly accepts) the fact that we need food banks in seemingly prosperous Ontario.
In fact, we need them more than ever. The price of food and shelter is rising, and the cash-strapped provincial government is making tough decisions about social program funding. "It's still hard times for a lot of people," says Debra Hubner, member and government relations co-ordinator for the Ontario Association of Food Banks. "They haven't been bouncing back from the recession."
Ontario is home to 120 food banks. The association says 400,000 people use hunger-relief programs every month. Sadly, the biggest users, numbering nearly 150,000, are children.
Worse still, those figures are on the rise.
Such statistics frustrate anyone who hears them, including Caron, a grandmother of five. But this year, after she finished shaking her head in anger and disbelief, she decided to pitch in. She normally gives the proceeds from her community-supported Easter egg hunt (now in its 10th year) to a children's charity. And while that's not how you'd normally describe the Ontario Association of Food Banks, she thought it was a great fit, given the huge number of children the association helps.
Read her story here in my Urban Cowboy column, in the Guelph Mercury.