Ottawa got caught speeding last week. And wow, talk about being mad at the cop who blew the whistle.
Last Wednesday, Ottawa was nabbed for trying to get rid of the Canadian Wheat Board too fast for the law. It doesn't like the board for allegedly restricting farmers' marketing freedom (according to the Canadian Wheat Board Act, farmers must sell their export wheat and barley through the board) and it wants it essentially gone by August. It's put forward new legislation, Bill C-18, called the Marketing Freedom for Grain Farmers Act, to take away the wheat board's monopoly.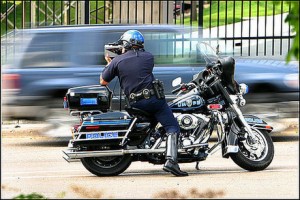 That's fine. A democratically elected government can change things if it wants to, and if it follows whatever rules are in place for making change.
But it hasn't, says Federal Court judge Douglas Campbell. Section 47.1 of the current Canadian Wheat Board Act says altering the marketing arrangement for export grain and barley is only possible through a vote of farmers. Ottawa tried to sidestep that law, which was written to prevent exactly what it's trying to do.
Fast-moving Ottawa said immediately it will exercise its right to appeal — just like any speeder, who figures an injustice has been served.
But most speeders are contrite, even during their appeal.
Not Ottawa. It's vowing to speed again, and last Wednesday's ruling did nothing to deter it. "Let me be clear," said Agriculture and Agri-food Minister Gerry Ritz, "we will never reconsider western wheat and barley farmers' fundamental right to market their own wheat and barley."
I've always thought it would be wonderful to be a Canadian senator. But this week, I'm not so sure. The Senate has to approve legislation, and Ottawa wants the marketing freedom law pushed through. But even though Senate is heavily peppered with Tories, how can it approve this legislation with a clear conscience? A judge has said the government broke the law by not seeking farmers' consent. Hello?
Ottawa, do the right thing and put on the brakes. Settle the matter with a vote of farmers, like the law says. If farmers agree with your position, you can have confidence moving forward. If they don't, you, and they, can figure out some compromise.
Compromise. That's the Canadian way. The current approach is not.
I write about the wheat board situation in my Urban Cowboy column in the Guelph Mercury.  The photo is from www.topspeed.com.