Farmers where I grew up, near Wallaceburg in southwestern Ontario, had at least one common trait. They proudly proclaimed their name and their male heir on the sides of their barns.
A half-century ago, I guess it was a sign of the times. For example, my uncle, who called his farm Ambitious Acres, had the barn painters stencil in "Don Cadotte and son," the son being my cousin Greg.
Indeed, Greg was his only son. But Uncle Don and his tireless wife Marie also had five very capable daughters, namely my other cousins Donna, Angela, Connie, Cathy and Michelle.
When it came to the barn, what about them?
Well, it turns out someone else from Wallaceburg, one of my oldest friends, Prof. Lonnie Aarssen, has come up with at least a partial answer. Aarssen, a biologist at Queen's University, says my uncle and others like him were given to show off what Austin Powers would call his Mini Me – that is, a biological copy of himself.
"We're aware of our mortality," says Aarssen, "and having copies of ourselves is a mortality buffer."
Aarssen and his research team asked almost 2,400 Queen's students what gender of baby they would prefer first. Traditionally, in southwestern Ontario culture, boys were mentioned first. In the farm sense, they were not only heirs, but also as built-in farm labourers and schoolyard watchdogs for little sisters to come.
Aarssen anticipated traditional boy-first patterns. And he did, to an extent – 65 per cent of boys in the study said they want a boy first.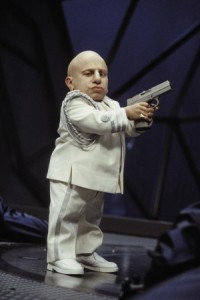 But the surprise came when more half of the women respondents said they wanted a girl, not a boy — a female version of Mini Me.
I'd love to see this survey applied specifically to modern farms. It's still important that labourers be hale and hearty, but as mechanization continues to advance, a strong back isn't all that counts anymore. That's especially true when it comes to farm management, such as choosing crop protection, borrowing money and hiring labour, which is becoming increasingly fine tuned. It's not a male domain.
Women say they need mentors to assume leadership positions in agriculture. I write about this in my Urban Cowboy column this week in the Guelph Mercury.