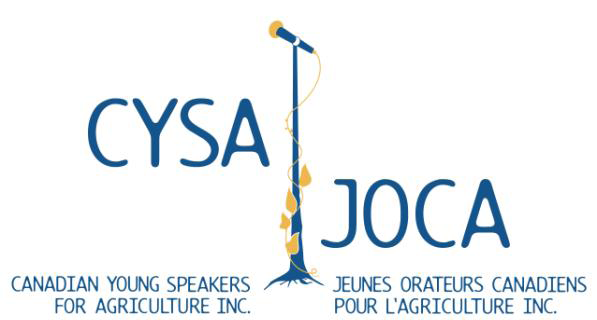 Topics were announced today for the 27th annual Canadian Young Speakers for Agriculture competition, taking place Saturday, November 5, 2011 at the Royal Agricultural Winter Fair in Toronto.
The five topics are:
• Dynamic careers in agriculture and agri-food beyond the farm gate
• Does "value-added" really add to the bottom line?
• How the role of women in agriculture has changed in the past 50 years
• The top five facts people should know about Canadian agriculture
• Farm succession: Who is the next generation of Canadian farmers, and how will they succeed?
Participants in two age categories from 11-24 years old are invited to prepare and present five- to seven-minute speeches in either English or French. More information is posted at www.cysa-joca.ca.
It's wonderful to see that the news release announcing the topics was written by former competition winner and University of Guelph graduate Brian Innes, the CYSA's new communications chair. Welcome, Brian. Nice work!