With United States administrators having co-operated at the 11th hour to raise the debt ceiling, the jockeying has started to decide who and what will be spared from the reported trillions of dollars that will be cut to curb government spending. Waving frantically, trying to get some attention, is agriculture. Of course no one wants their programs docked, and that's already causing infighting.
For example, in one of our neighbouring states, Michigan, a group organizing under an anti-industrial farming banner is flogging a report that claims farmers' markets there have tripled over the past decade to 336, mirroring a national trend. There are now about 6,100 farmers markets in the U.S. They say the growth in farmers' markets means the federal government should invest some of the $13 billion it spends funding big agriculture on local market support and development instead.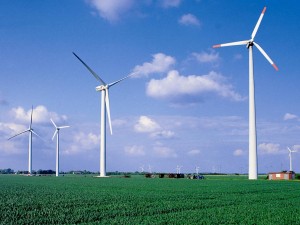 The blame game is about to begin in earnest in Ontario, too, with a provincial election due this fall. I don't know about you, but I'm already dreading the inevitable attack ads that have become so popular — and despicable — in political campaigns. I'm ready to listen to anyone who talks about their own policies rather than throwing mud on opponents, which is much easier to do than intelligently explain your position. Too much is at stake to select a government mainly on criticism of the status quo.
Green energy development on farms will be one of the targets. Because we're so distanced from rural Ontario, some politicians will have you think Ontario's efforts to bring green energy — solar and wind, primarily — to farms has failed.
But it hasn't. In fact, the opposite is happening. If you're on vacation this summer driving through Ontario farmland, you'll see an abundance of stand-alone solar panels near barns and in fields. Those are small and medium-sized green energy projects, popping up everywhere, including on so-called industrial or commercial farms that activists unfairly call wasteful and inefficient. These farms are helping lead Ontario's economic recovery.
I write about these opposing viewpoints in my Urban Cowboy column in the Guelph Mercury. The photo of the wind turbine farm is from Ottawa Life magazine.