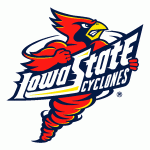 Top marks to Iowa State University for its progressive approach to local food. I was fortunate to learn about it from Ottawa native Nancy Levandowski, the university's director of dining.  She wanted to introduce local food options, well aware that they'd be more expensive than cheap imports (except those from Canada, of course). So in 2008, she surveyed 1,000 students and asked if they would be willing to pay more if the university purchased food from Iowa farmers.
Almost three-quarters of them said yes. More than half said they'd pay up to six per cent more. And that was before the local food movement really took off. Now, local food is firmly entrenched in the university's cafeterias.
Levandowksi's biggest problem is sourcing local food. It's one thing for farmers to sell it at a roadside stand; it's another thing to supply it on a regular basis to a campus full of hungry students. That said, her local food purchases (dairy, produce, meat and honey) neared $640,000 last fiscal year.
It's a superb local food story. I write about it in my Urban Cowboy column in the Guelph Mercury.